CREATOR:
SALES FUNNEL:
Fiverr Factory 2.0 FE Package: $9.95 @ 100% commission
Fiverr Factory 2.0 Elite Package Upgrade: $47.00 @ 50% commission
Fiverr Factory 2.0 Elite Package Downsell: $27.00 @ 50% commission
COMMISSIONS: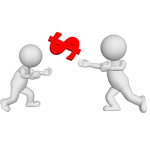 100% commission on front end, 50% of all additional sales ($9.95 – $23.50 net commissions per sale)
1st full payment sent 5-15 days after webinar (extremely fast payout).
Replay sales and residuals paid out every 30 days.
WHAT IS Fiverr Factory 2.0?
Here's why we sold over 6,300 total units of this killer Fiverr course when we first released it 24 months ago: because it's got an irresistible hook ("passive Fiverr selling"), a high-converting sales page, and it's broad appeal makes it very easy to mail to anybody in the "MMO" space.
WHY YOUR SUBSCRIBERS WILL LOVE THIS OFFER: Your subscribers will go crazy over this offer, because I've got tons of proof of income, it's stupid-simple, and it's an easy way to earn a few hundred dollars every month.
WHY YOU WILL LOVE PROMOTING THIS OFFER: You'll love promoting Fiverr Factory because we'll be sending you 100% commission on the front end, the $27 oto converted at almost 40% last time. It's evergreen, newbie-friendly, and works like gangbusters!
ABOUT THIS PRODUCT – This is definitely NOT the "same old" Fiverr course. Nope — this is a secret system that I've been using since 2011 to sell info-products on Fiverr, and I've earned thousands doing it. It's fast, simple, and it works like crazy! And best of all, because it only takes 10 seconds to deliver these gigs, there's no need to dress up in a banana costume and sing Happy Birthday to anybody 😉
PLEASE NOTE – This training has been completely updated this summer since we first released it 2 years ago.
If you're tired of trying to convince your subscribers that Facebook marketing is easy, video offers are getting stale, and you're looking for something unique & fun to mail to your subscribers that's been proven to convert, jump on board!
DEMO ACCESS: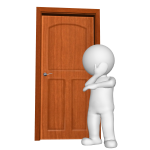 We can give you access to the product. We provide access 1-to-1 with a username and password. Please just ask! You will have your own login account and we will provide access to the member's area so that you can see how everything is presented and look through the materials for yourself. We can also provide access to any of our other products, including other super popular products. Again, just let us know.
Get Started Right Now!
You get to unleash our power… and you might even be embarrassed by the level of success. This is the easiest way to release your own marketing monster.
By signing up, you agree not to use spam or unethically "spray" your affiliate links all over. You cannot make claims that are not true about us, our products, our staff and so on. You also agree to comply with all FTC guidelines regarding ethical affiliate marketing practices which you can find at the
ftc.gov
web site.
Signing up is a 2-step process…First, get your affiliate links by signing up with our payment processer. Just
click here
and fill out the form:
https://warriorplus.com/aff-offer/o/f3q5qj